CONCERT IN BRISBANE AUSTRALIA
9. april 5 pm at Elle & John´s Place
108 Algoori St.
Morningside
Brisbane, Australia
Listen to the radio-interview on Australian Radio ABC and follow the concerts through out South Africa and Australia…
It has been a fantastic tour beginning in Cape Town with great support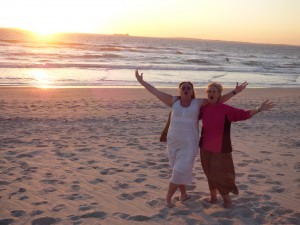 Thanks and kisses to Sandra, who was with us all the time in Cape Town.
Here we are in the sunset in front of Table Bay, where I sailed with Tante Andante Yacht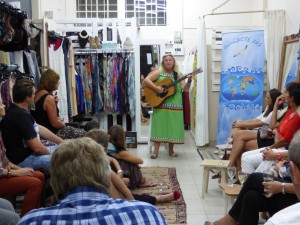 Making a concert in Gordon´s Bay Yachclub, close to Cape of Good Hope,
 was a beautiful and emotional evening.
10 years ago I started my big sail to Rio, Trinidad and Fiji from this yachtclub.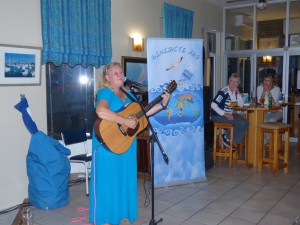 After flying into Darwin in Australia, we played 19 small concert in Tiwi and Elcho Islands.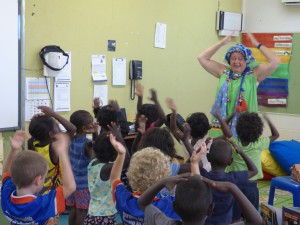 And now in Brisbane, you are all invited to Elle and John´s place. Kiss and see you…